It's been ages since I have updated this blog, but I have had some studio time and have created a few models.
I decided to customize a Salinero into a Friesian/Appaloosa Sporthorse. He was done back in March.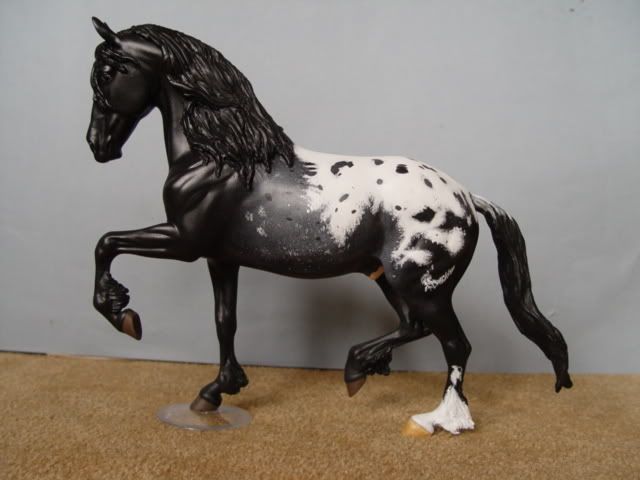 I also just completed a repaint of a Maureen Love mustang to a buckskin tobiano Chincoteague Pony.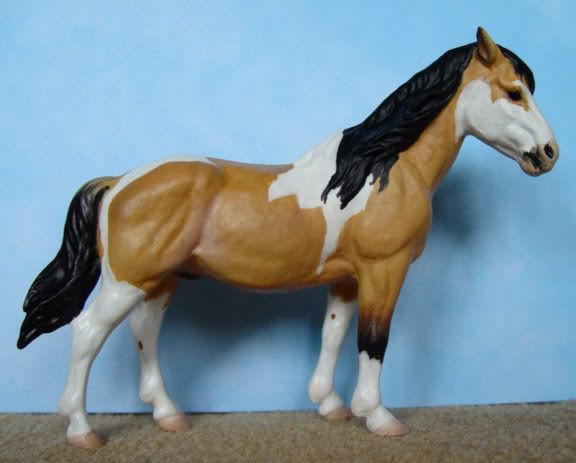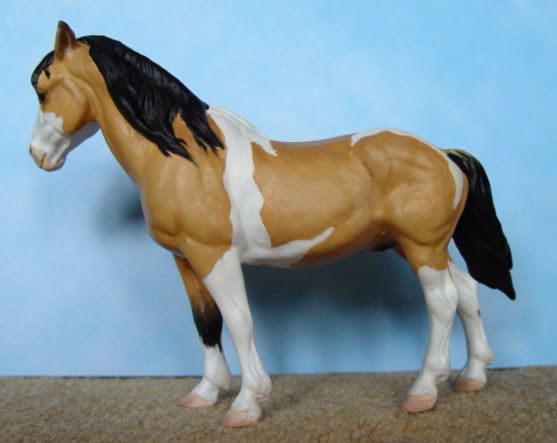 My studio time has been very limited due to work. And it may be limited even more if I decide to take on the assistant manager position they keep offering me at work. I'm worried how taking on that position would affect my hobby and free time, but the money, which would be two to three times what I make now would be nice.